Music teacher Ton Weenink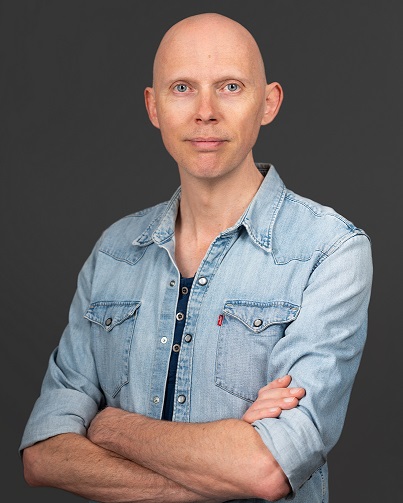 Music has always been very important to me. I grew up in a musical family, my father was a choir conductor, organist and music teacher, and my mother and brother both played the piano. From the age of five I took weekly violin and piano lessons. As a child I played at lunch concerts and in the youth orchestra, where I learnt very much. Initially, I mostly played classical music, later more pop and jazz.
As a teenager I listened a lot to pop, rock and film music, but unfortunately those styles were not addressed much during the music lessons. Fortunately, when I was twelve I discovered that I could reproduce melodies and accompany them with chords. I felt liberated. Now, I could play whatever I wanted!
At the conservatory in Enschede I followed Teaching Musician Keyboards, a study that covered all keyboard instruments (now, "Piano Jazz & Pop" in Arnhem). Here I learnt more about theory and technique. During this study, apart from the keyboard instruments, I also opted for the guitar.
In my spare time I played the keyboard in a rock band, I was on stage every weekend. During and after my studies I played all over the Netherlands. Apart from rock, I also played other genres, like salsa, big band and funk. I performed at Amsterdam Roots in the Oosterpark, in the Vondelpark Open Air Theatre, at Ruigoord and in Zaal 100 in Amsterdam. Playing in bands, both during the rehearsals and during the performances, really motivated me.
After my studies I took guitar lessons with flamenco guitarist Frans Nottrot to further work on my guitar technique. I also worked for the Foundation Memorable Moments where I enthused children aged between two and four for music.
Meanwhile (since 2012), I have become a fulltime licensed music teacher for adults and children and owner of music school 'Speelmuziek' in Amsterdam. I hold a Certificate of Good Conduct VOG (Verklaring Omtrent Gedrag) to teach at other music schools.